What Feelings Sound Like
Das neue Album von Richetta Manager und Torben Beerboom.
Es sind Einflüsse aus Rock, Pop, Jazz und Soul, die Richettas einzigartigen Stil ausmachen. Und ihre begnadete Stimme, die sie unverwechselbar macht. Vielseitig, atemberaubend und voller Energie. Das Album zeigt ihre ganze Leidenschaft für die Musik, mal laut, mal leise.
---
Passion For Piano
Das instrumentale Album von Torben Beerboom.
Hören Sie seine Liebe zur Musik und zum Klavier!
---
Welcome To The Games
Das erste Studioalbum von Torben Beerboom.
Seine Kompositionen am Klavier arrangiert mit Band und außergewöhnlichen Stimmen.
Lassen Sie Sich inspirieren von Leidenschaft, Geschwindigkeit und Rhythmus!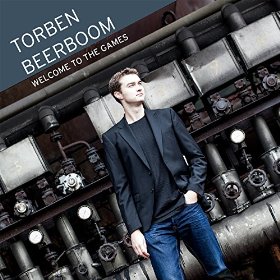 Veröffentlicht im März 2014